Meet The Physiotemple Family
Learn more about our team members at Physiotemple!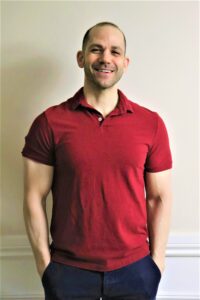 Steve Rotondo
Resident Physiotherapist
Steve is a Registered Physiotherapist at Physiotemple Health. He graduated from Western University Masters of Physiotherapy program with Honors. With a strong pro athletic background Steve combines manual therapy with targeted exercise programs. He specializes in treating musculoskeletal injuries with a focus on patient-centered care.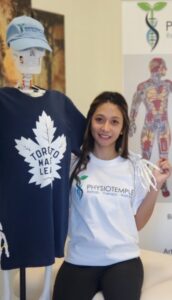 Rose Ann Inciong
Registered Massage Therapist
Rose Ann Inciong is a registered massage therapist at Physiotemple Health. She graduated from Humber College in 2019 with an Advanced Diploma of Massage Therapy. She has always had a passion for helping others which led her to choose this career path.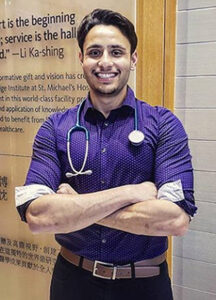 Dr. Satnam Singh
Chiropractic Doctor
Dr. Satnam Singh graduated from the Canadian Memorial Chiropractic College and York University with Dean Honors in all years throughout his education. Previous to providing care at Physiotemple Health, he provided care at St. Michaels Hospital and Sherburne Health Centre located in downtown Toronto. He is also certified in Headaches and Concussions from the University of Laval and Calgary. Furthermore, Dr. Singh has gained his certification in Medical Acupuncture from the University of McMaster.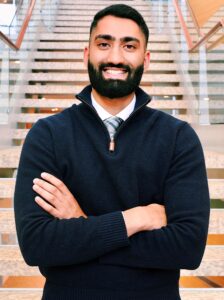 Dr. Sukh Bhatti
Chiropractic Doctor
Dr. Sukh Bhatti is an evidenced based chiropractor who has always been motivated to assist others in reaching their health and wellness goals. He is a graduate from Canadian Memorial Chiropractic College in Toronto, where he also gained certification in Functional Integrated Acupuncture.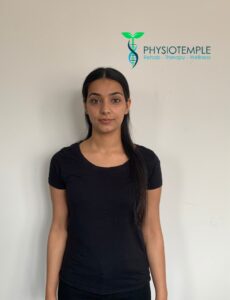 Manveer Gill
Registered Massage Therapist
Manveer is a graduate of Humber College where she spent three completing the Massage Therapy program. Her primary focus is to create a safe and effective treatment plan to achieve the best outcomes for her patients. Manveer believes that massage therapy is an important modality for enhancing overall health and well-being.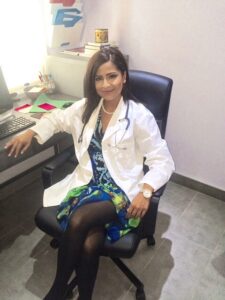 Dr. Soraiya Gulamali
Naturopathic Doctor
Dr. Soraiya Gulamali HBSc, ND is a board-certified, licensed Naturopathic Doctor. Her background in Biochemistry and Life Sciences guides her integrated practice of evidence-based medicine. As a Naturopathic Doctor, she aims to address the root cause of disease and heal the whole person through individualized treatment. Years of private practice have allowed Dr. Gulamali to develop a comprehensive mindset for primary care.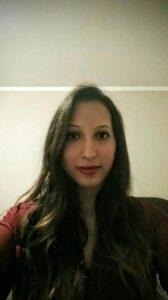 Sonya Singh
Patient Care Manager
Sonya is the patient care manager at Physiotemple Health. She is a Registered Nurse with over 5 years of experience in a hospital and pharmaceutical setting. She has provided patient care at a level I trauma care centre and strives to achieve optimal and quality care for her patients.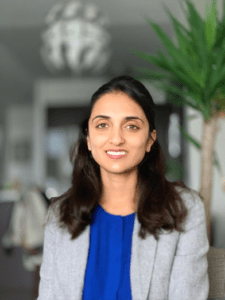 Preeya Laxman
Registered Massage Therapist - Osteopathy Resident
Preeya graduated from the Royal Canadian College of Massage Therapy in 2019. She uses various techniques such as Swedish massage and myofascial release with a calm and grounded energy during her treatments. She enjoys working closely with clients to enhance self-awareness and self-care to optimize healing and further reduce pain or discomfort. She will create a personalized treatment approach that is both relaxing and effective. She has worked with clients experiencing a variety of ailments including musculoskeletal problems, neurological issues, and digestion problems. Preeya also enjoys working with clients experiencing low energy or low mood, arthritis, sleeping problems, and chronic stress. Preeya is currently continuing her education in manual therapy and is enrolled in her second year at the Canadian Colledge of Osteopathy.